E-Safety
At Legh Vale we work hard to ensure that all children can use the internet safely. Home use of ICT by children can lead to better performance at school and an improved standard of work. However, it is important that children follow the simple rules for keeping safe when using the internet. Visit the sites listed below to supplement the work that goes on in school and help keep your child safe.
SMART Rules we follow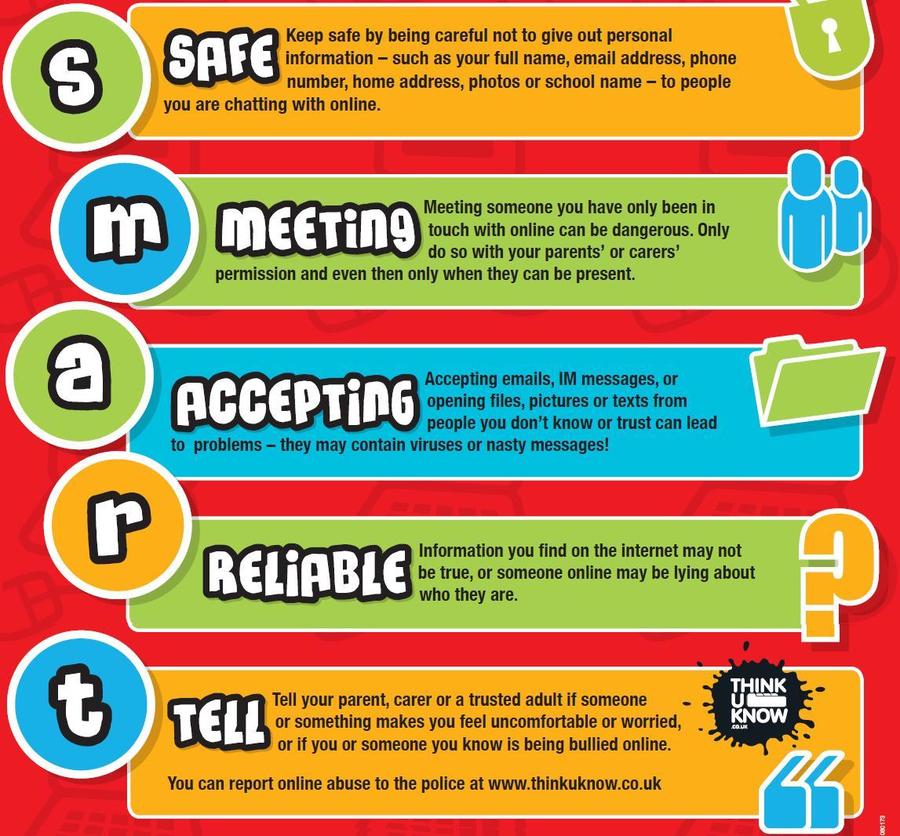 Online Safety Assemblies
Online Safety is a huge part of our curriculum at Legh Vale. To keep our children safe online, we have half termly assemblies and also discuss Online Safety through our daily lessons.
Click here for information from the NSPCC to keep your child safe online.
Assemblies
Thurs 18th Oct - General E-Safety
Thurs 6th December - Gaming
Thurs 14th Feb - Mobile phones
Thurs 4th April 2019 - Cyber bullying
Thurs 23rd May - Digital Footprint
15th July - Social Networking
Useful Documents
Parents' and Carers' Guide to the Internet
A Parents' and Carers' Guide to the Internet, has been created by Think U Know to provide information to keep your child safe online. Click below to find out more.
Click on the Safer Internet Centre logo to set up filters on your home internet to help prevent age inappropriate content being accessed on devices in your home. This link provides help from Virgin Media, TalkTalk, BT and Sky.